Eggs are out of egg turner and left unhandled.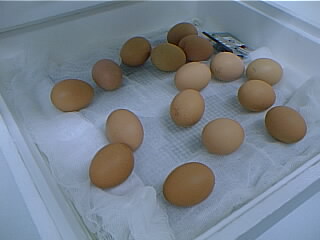 We expect them on Wednesday.
Here they come!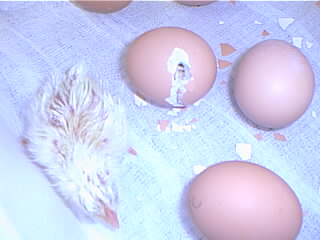 Chicks take 24 hours to break out of the shell.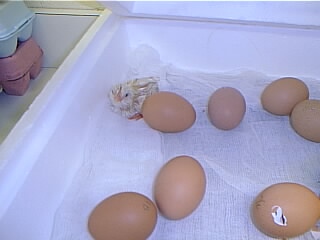 This is the third born.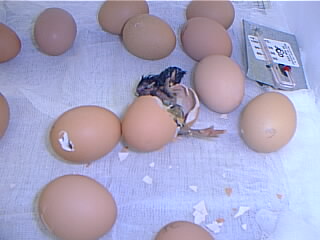 He belongs to Period 8.
They walk around within 10-15 minutes of birth.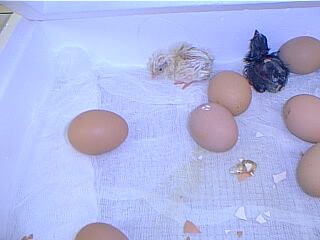 Look at the difference between them.

Students anticipate the birth of their chicks.
When are they hatching Mrs. M?
Period 6 looks into the incubator.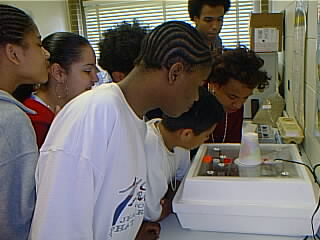 They watch as one hatches before their eyes.
Their new home is called a brood.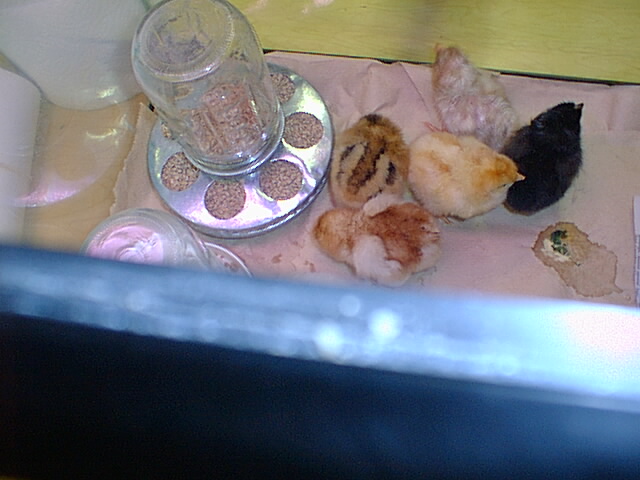 This is where they will live until they go to a farm.
James & Juana work on their presentation.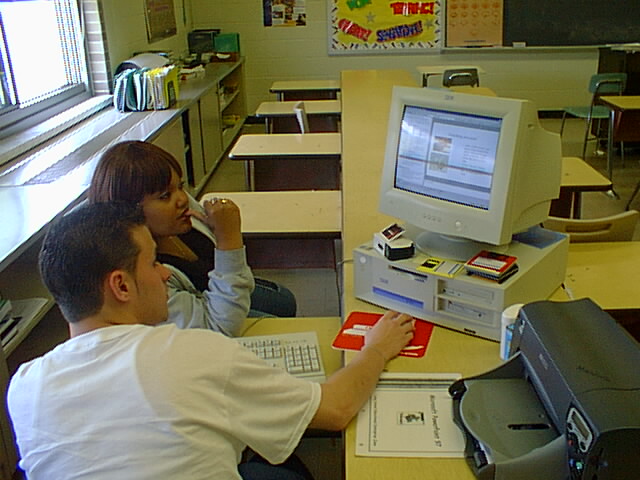 Powerpoint: From Egg To Chick
A light must be kept on them for heat.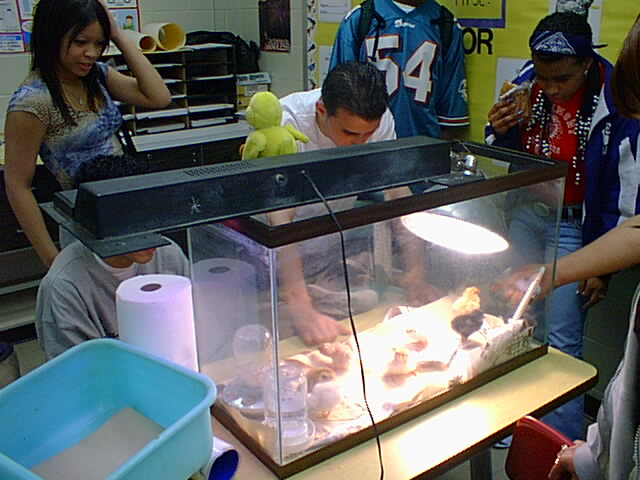 They need to be in 90 temperatures.
Enter content here