CLICK BELOW TO VISIT THE JOURNAL PAGE. SEE LOTS OF PICTURES!
Sample/ JOURNAL ENTRY: On day nine we candled our chick eggs and Mrs. Mandella accidentally dropped one onto the candler. To candle means to hold the egg up to a light and see the shadows of the development. The egg cracked so we could not incubate it any longer. The developing chick would die. We opened up the egg and turned our accident into a learning experience. We were amazed at the changes the egg had undergone in only nine days.
We saw the vitelline blood vessels that formed just under the shell. They bring oxygen to the embryo. We saw the oversized pupils of the chicken and the chicks beak forming. The heart was beating for a short time after we opened the shell. The egg cell was enlarged, the yolk sac was there and there were loads of blood vessels everywhere. It was sad that one of our chicks died, but it was also interesting. We took some pictures and measured our baby chick. Below are a few of those photos.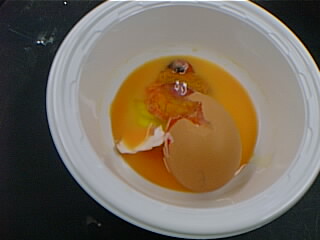 You can see the black pupils of the chick.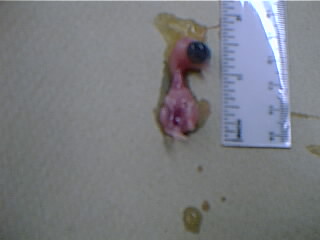 This chick was approximately 2 inches at this stage of development.
Rooster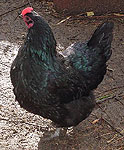 Marsala

These are just two of the species of chicken. There are many more. Know what we will have on 5/8?